Celebration of Light
The solstice marks the sacred cycle of the Universe; the light & the darkness, clarity & concealment.
On the summer solstice we celebrate and affirm the light both within ourselves & in the world around us. We celebrate revelation, joy & insight over confusion & doubt. We honour the presence of light within & its power to lift us from the darkness.
Bring forward the light of your heart through this fun & uplifting yoga practice!!
Suitable for all-levels, but some Yoga experience is recommended.
Friday June 22nd 6:00pm-8:00pm
Teacher: Grace Roswarne
Cost:$25
Yoga for Sciatica and Back Pain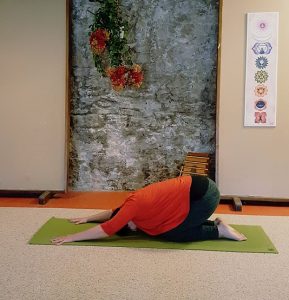 In this Workshop we will explore the anatomy of the lower back muscles and Sciatic Nerve.
Look at pain patterns related to back or sciatic nerve pain.
Establish a healthy yoga practice to alleviate discomfort.
Saturday April 07th 1:00pm-3:00pm
Teacher: Jennifer Burn
Cost $25.00